Second Screen Apps For Live Events
Connect, Engage & Transact with Smart TV Apps For Live Events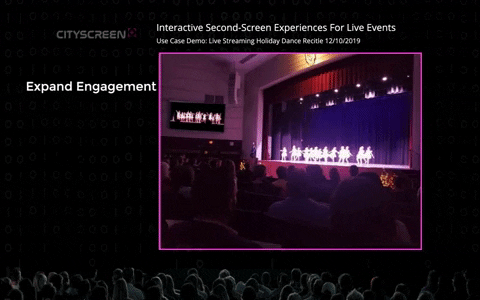 Connected TV Applications @ Scale
CityScreen™ is an interactive media application with proven use case benefits for live event venue owners and operators. CityScreen applications are engineered to connect, engage and transact with audiences on-location from remote locations across the globe from any connected smart tv. Any internet connected smart-tv can function as a powerful tool that increases fan engagement and revenue for at your live event venue, we make it easy to start your own connected TV channel as well which can drive durable revenue long after the show's over. Stop streaming local cable and start streaming content that matters to your audience, gives them a chance to play and engage along with your talent and add seriously high margin revenue to your bottom line.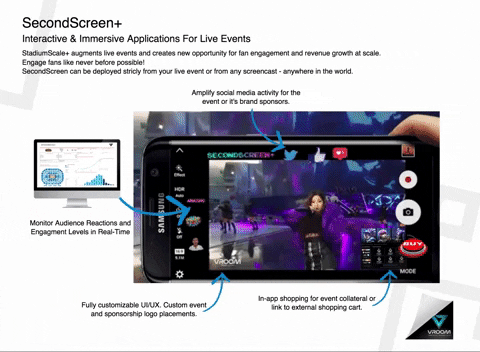 Engage & Educate Audiences
Transform your medical practice waiting room tv into a powerful tool that engages, because informing and entertaining patients while they wait is a proven effect way to increase revenue and reduce perceived wait times. Why run local cable channels when you can run your own network that's focused on content that matters to your patients and products or services you endorse. Patients report decreased perceived wait times and clinicians enjoy direct revenue growth, because our applications have been tested and proven effective.
Increase Game Day Revenue
If your medical practice still runs local cable channels in the lobby and waiting areas, you're leaving significant revenue on the table. CityScreen™  technology for medical practices helps practitioners display engaging content about elective services and products that can help drive sales. In addition, practitioners can opt-in to run ads from local businesses that want to reach your patients while they wait. Two ways to instantly add high margin new revenue to your practice.
Engage Patients
Increase Satisfaction
Run Ads
Grow Revenue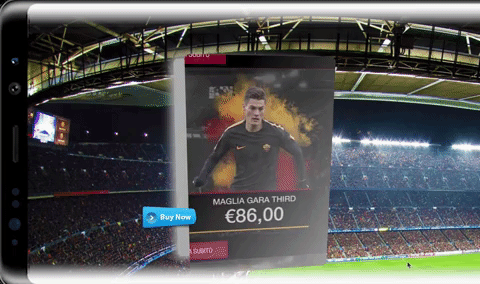 Interactive & Immersive Content
Content is king and can make or break your deployment. To ensure success and ROI we provide you with a number of content options that make running your own waiting room tv channel easy. Choose from 100s of medical waiting room tv video templates or engage our professional services group to help you produce fully customized video content.
Smart TV Solutions
CityScreen™ waiting room marketing solutions for medical practices can be deployed on any internet connected smart tv. If you have an existing smart-tv installed we can start there or we can help you design and deploy a complete interactive waiting-room experience from procurement to installation and channel deployment.
End To End Support
We help transform waiting room smart tv's into a powerful marketing tool and help drive high margin revenue.
Branded Smart-TV app for your practice
Use any internet connected Smart-TV
No extra hardware required
Run multiple inter/intra screen displays
100s of medical templates & creative resources
Professional content development
100% ad-free, or …
Opt-in to run local ads and earn
Set your own price to run external ads!
Easy to set-up, full ongoing support
Smart TV Content Studio
Choose from hundreds of pre-made video templates to use on your Smart TV Channel or inquire about our Smart TV Studio service to help you produce unique content for your brand.